---
Makers
Meet the Makers of Sara Gabriel
We say this all the time -- every piece we make is crafted completely by hand, one at a time, and just for you. It's kind of unbelievable to imagine something being made in the modern world without factories, giant machines equipped with multi-directional conveyer belts, stamps, steam, and mechanical arms, and overflowing stockrooms, but that's just how things have always worked best at Sara Gabriel. It never felt right to give up on the details, so we've stuck to our bespoke craft roots, right down to the hand-signed milliner tag on every order.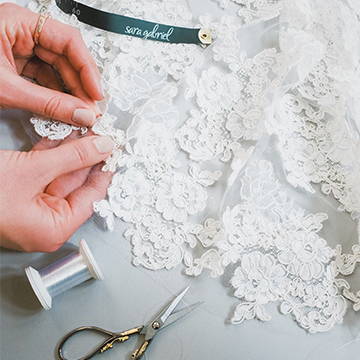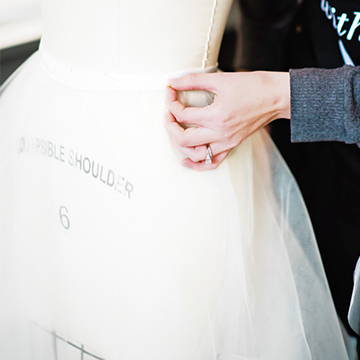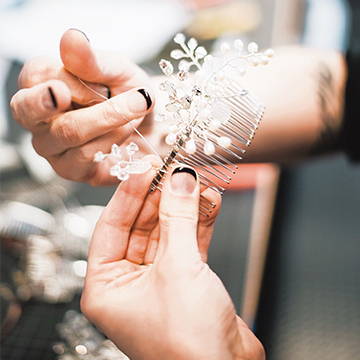 We're obsessed with scattering crystals, pearls, and lace appliqués in just the right pattern. We care that these pieces stay perfectly in place, so we hand pin, hand place, and hand set each element of each design. We notice everything: the tightness of the whip stitch of tulle to a comb, the spacing between crystals on a graduated scatter, the balance of tension between trim and tulle. We design for, craft for, and package for these "small things" because we know that these are what make big things, big moments, and big memories.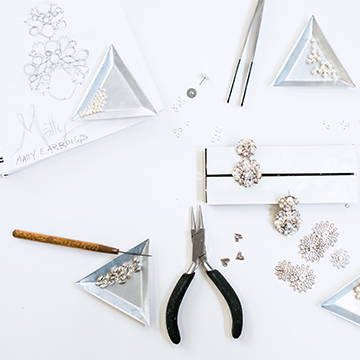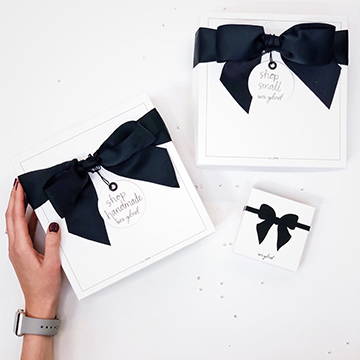 We are makers, artisans, crafters, & designers.
We want to offer the most beautiful designs inspired by REAL brides. We want to offer everyone on team SG living wages + benefits. We want to make small tweaks in length, cut, color, etc. to perfectly match gowns without calling an overseas manufacturer and adding 9 months to the lead time. We want to throw birthday parties, host baby showers, and cheers as a team when we hit milestones. These things cannot be achieved with machines and computers in charge.
That means when a bride orders something from us, it is hand processed, hand crafted, hand checked, and hand packaged. Every piece impacts every person at SG in some way, and we love it that way.
Truly, we mean it when we say our pieces are "handmade with love ♥︎"
---
Read the story | Follow along
#saragabrielmakers

First name
Last name
Submit
Account form fields
Data were successfully stored
Something went wrong, please try to store again
These fields can not be empty, must be checked, or have to be valid