---
Thank you for purchasing your SG Personal-Use Mask

♥︎
WASHING + CARE:
Your personal-use mask is machine-washable and reusable. Please wash your mask(s) in any mesh laundry bag— on high temp/sanitize settings for optimal germ fighting action!

Wash black mask(s) separately with dark colors only.

Air dry only.

Do not machine-dry.

While still damp, gently pull and re-shape the nose/mouth area and allow to fully dry before wearing.

After wearing, always discard and dispose of the inner DIY filter before washing your mask.
MASK + FILTER:
Your mask is made from tightly woven Egyptian cotton + 3% spandex, is double layered, and is effective for social distancing, blocking large droplets, and reminding you not to touch your face.

Your mask is fitted with an inner pocket for adding your own filter. Carefully snip contrast color stitching to open and utilize filter pocket.

Nearly any clean, new, unused common household filter (think vacuum, HVAC, or similar) can be disassembled and cut to fit into your mask. Pre-purchased filter inserts such as PM 2.5s work but may be scarce.
*When assessing filter usage, please consider the product's MERV rating. MERV (Minimum Efficiency Reporting Value) values vary from 1 to 16. The higher the MERV number, the better the filter will perform against airborne particles.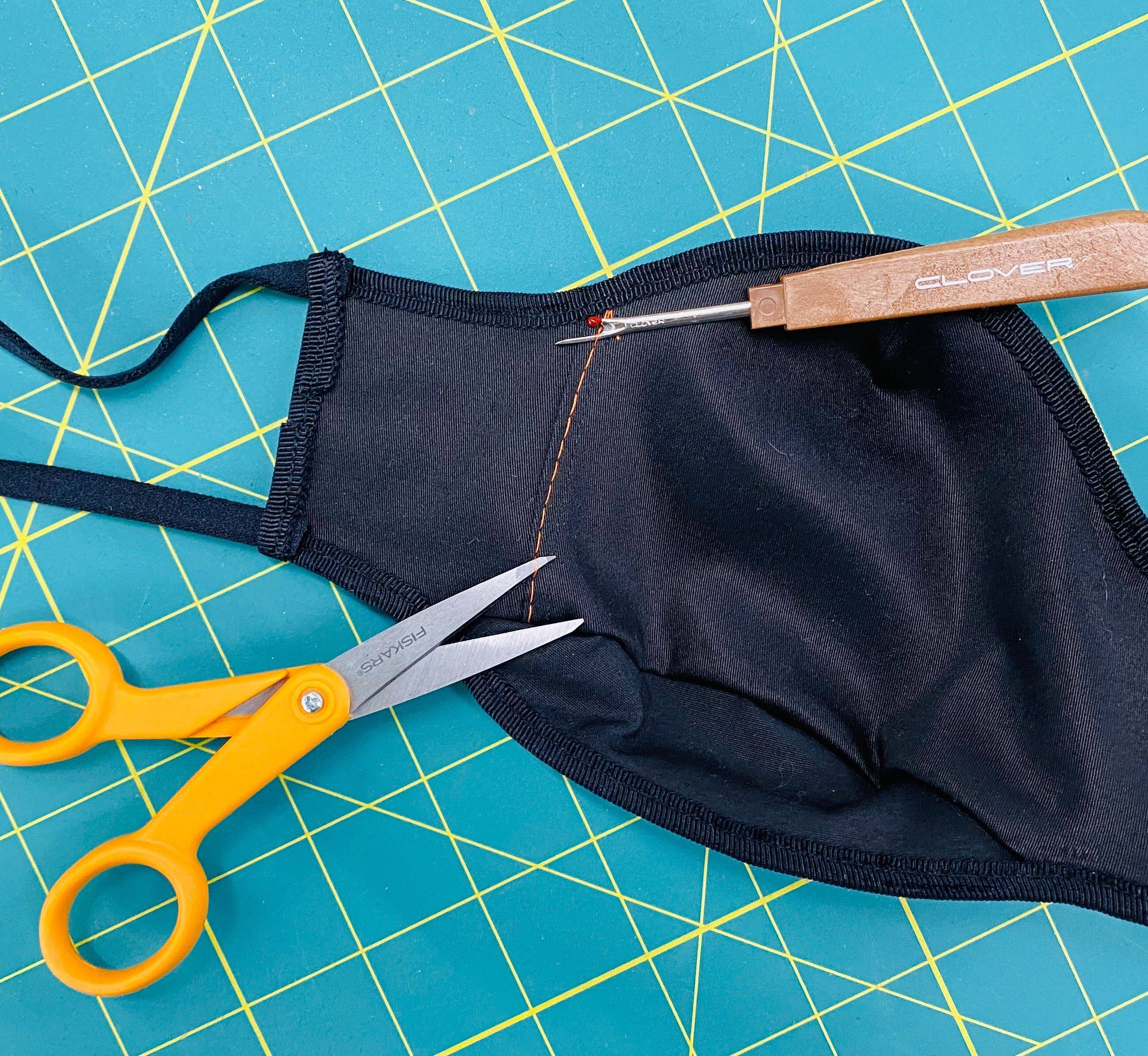 FIT + SIZING:
Your mask is one size fits most: fitted for ages 10+. Fabric mask body is approximately 6" high x 9" across. Elastic ties extend just under 4" out from each side.

Your mask is made with generously sized ear elastics. For a closer fit: simply knot the elastics or cut & tie to customize your fit.
---
CUTTING FILTERS:
Gather your materials. You'll need scissors, a safe level surface for cutting, something to measure with, and the clean, new, unused household filter of your choice.

If applicable, carefully disassemble the filter from any outer packaging/materials until you have a sheet of the inner (often accordion-folded), fabric-like filter material.

Cut a 2.5" x 4" rectangle of the filter fabric and insert into the inner pocket of your personal-use mask.

After wearing, always discard and dispose of the inner DIY filter before washing your mask.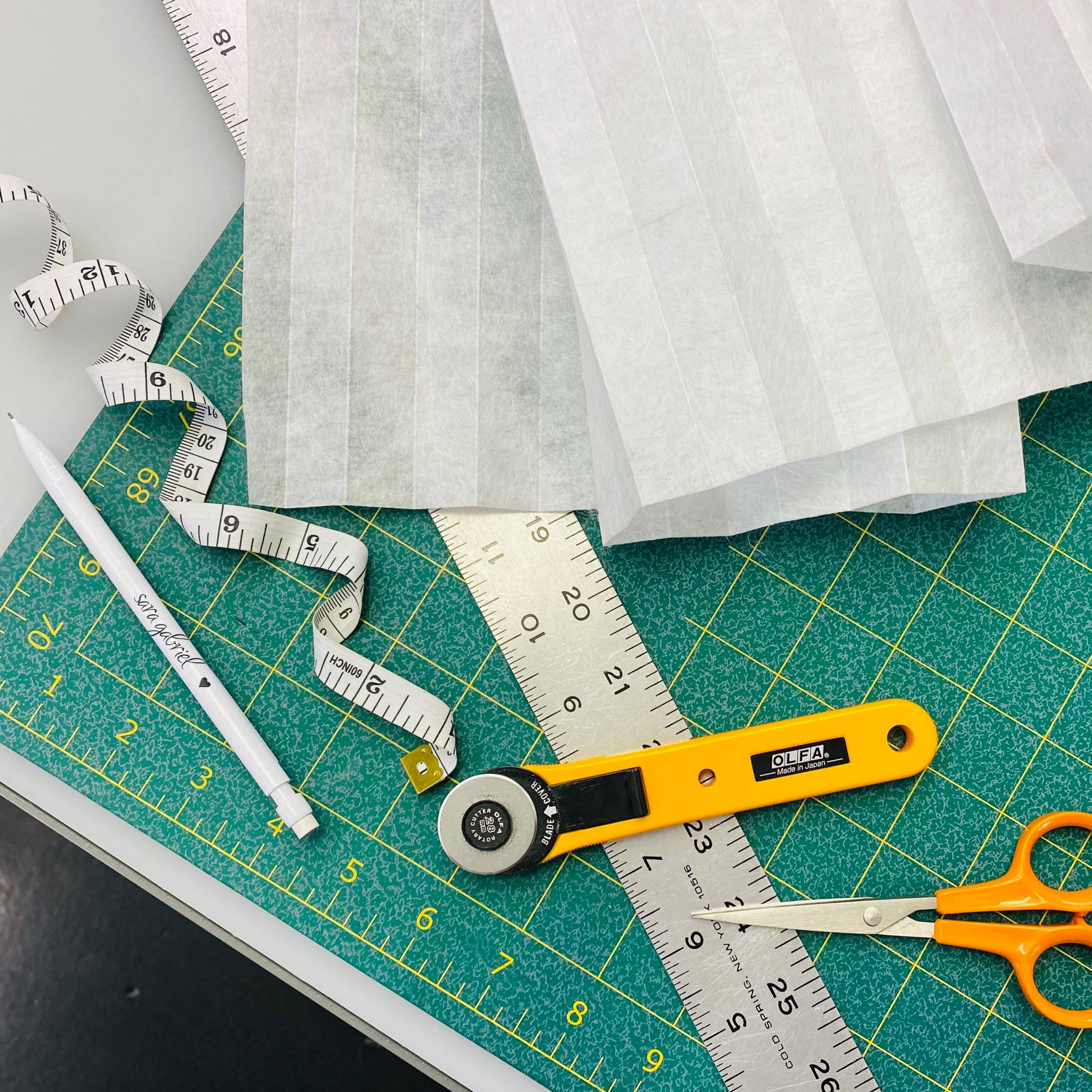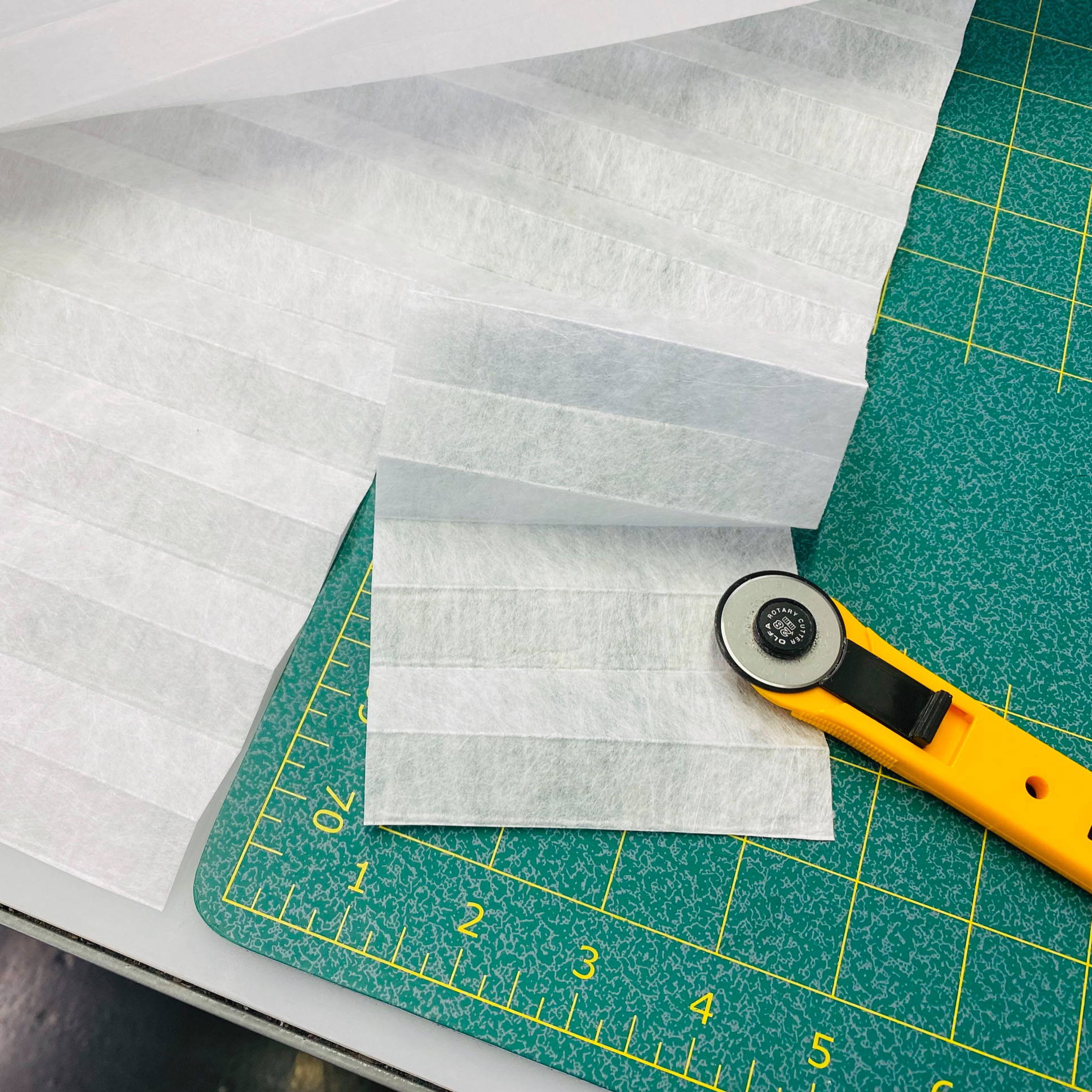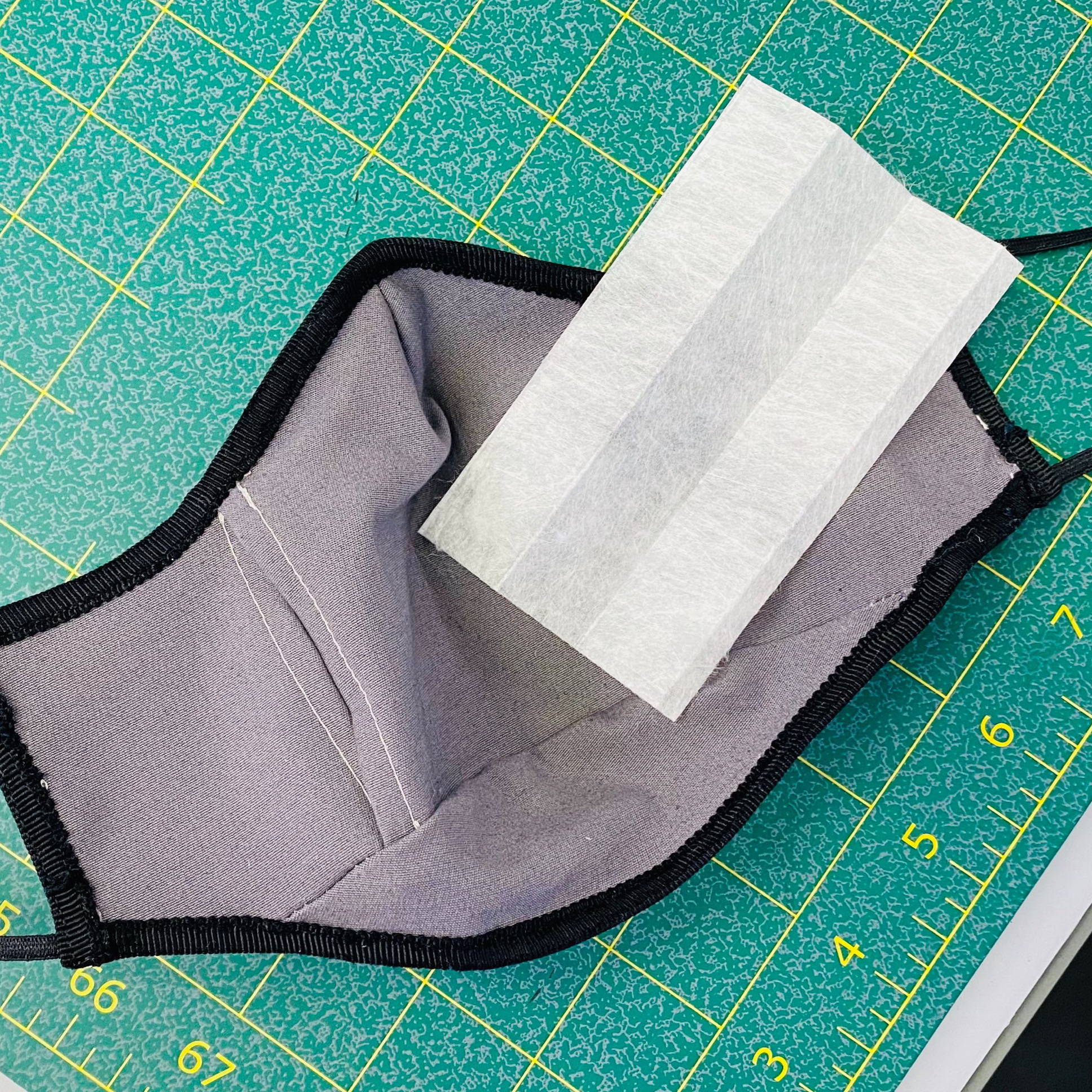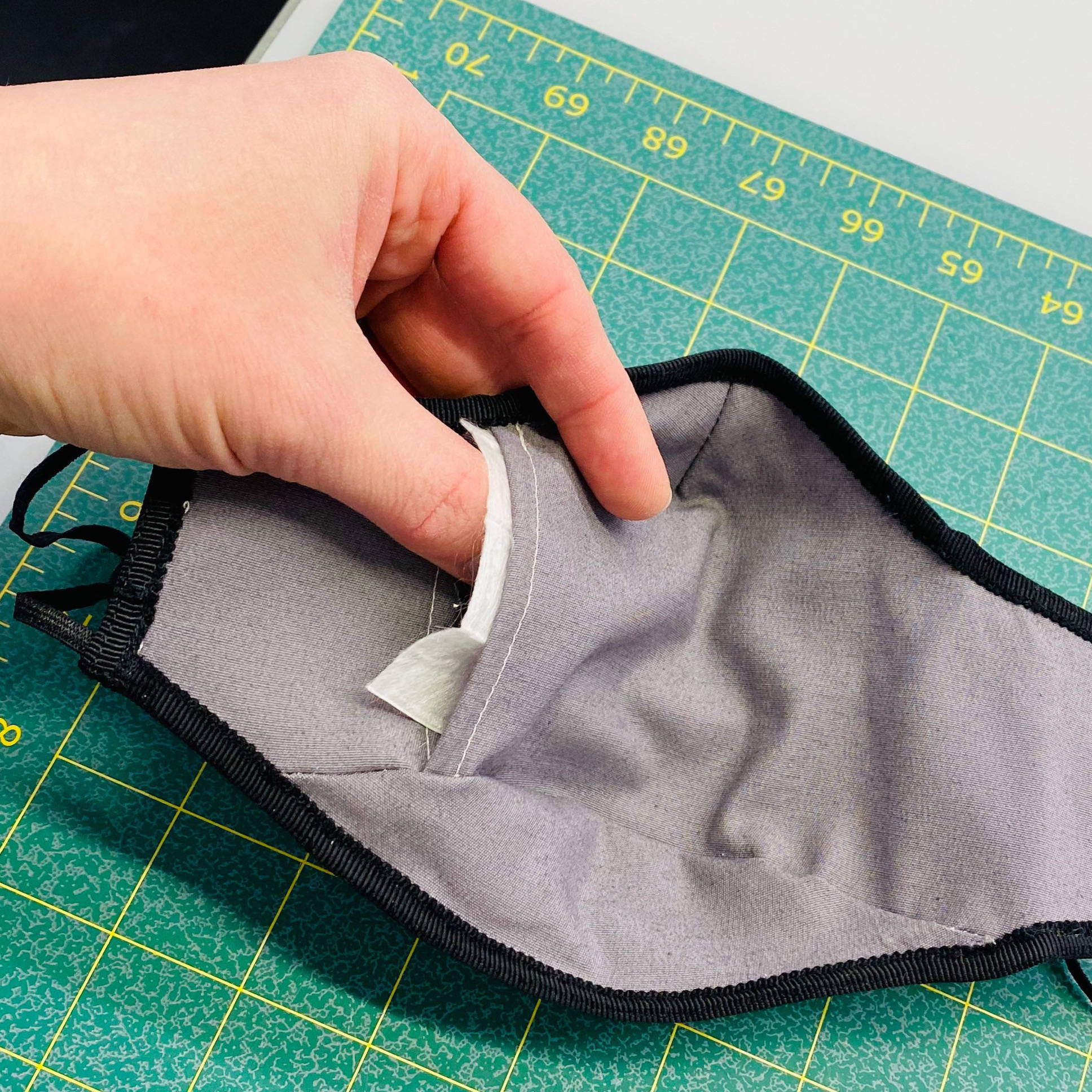 **DISCLAIMER:** These masks are non-medical, for personal use only, and have not been tested for commercial use. Not for use on children under 10 years of age. Wear and use at your own risk. Neither the mask design nor the mask itself have been approved by the FDA or NIOSH. THE MASK IS PROVIDED "AS-IS, WHERE-IS," WITHOUT REPRESENTATIONS, CONDITIONS OR WARRANTIES OF ANY KIND, WHETHER EXPRESS OR IMPLIED. THE RECIPIENT IS SOLELY RESPONSIBLE FOR DETERMINING THE APPROPRIATENESS OF USING THE MASK.
Thank you for supporting the Sara Gabriel Mask Project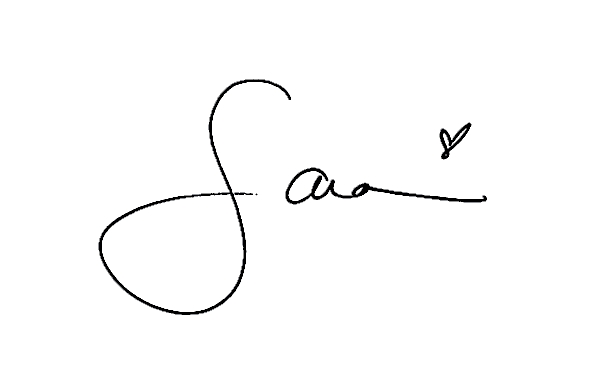 First name
Last name
Submit
Account form fields
Data were successfully stored
Something went wrong, please try to store again
These fields can not be empty, must be checked, or have to be valid